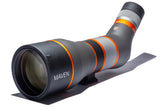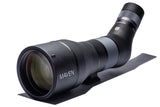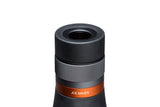 Yellowstone Spotting Scope Bundle
The Yellowstone Spotting Scope Bundle covers all your extended range viewing needs. Save $240 when you purchase this bundle. Not available for additional promotions.
This bundle is perfect for hunters, birders, and wildlife viewers looking to maximize detail all while providing crystal clear images at every magnification. And paired with the Phone Skope digiscoping kit, you're assured to capture those details in photo and video by directly attaching your smart phone to the spotting scope.
Note: with this kit you'll receive a $60 Phone Skope gift card towards the purchase of your specific cell phone case, which can be ordered directly from the Phone Skope website.

Bundle includes:
-S.1 Spotting Scope (with lens caps and double-layered microfiber storage bag)($1,950)
-S.1 Spotting Scope Case ($100)
-Benro Adventure AL Tripod/S Pro head ($200)
-Phone Skope Adapter Ring and Case Kit ($95)
-Phone Skope Shutter Remote 2.0 ($25)
Learn more about S.1 Spotting Scopes
Learn more about Phone Skope
Give our customer service a call to discuss customization options.

*Phoneskope gift card is not available for international orders.