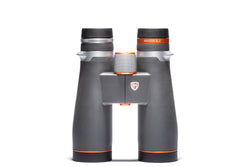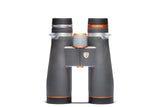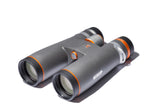 9X45 / 11X45
At Maven we only sell direct. That allows us to put more money into our products and allows you to get twice the product for your money. And since you can't find us in stores, we feel it's important to offer our potential customers a way to test a Maven before making that final decision to purchase. Our unique demo program provides a testing period for any of our models. Simply place your order and you'll be sent a lightly used, like-new, binocular. You'll have two weeks to put it through its paces and then decide whether you'd like to purchase a custom model, a stock model, keep the demo or return it for a full credit to your card (minus shipping). We even include a return shipping label.

Once returned, in like-new condition, your credit card will be credited in full for the amount that was charged (minus shipping). If we don't hear back from you after the allotted time period we'll assume you're happy keeping the demo. That's right, the demo units are priced at a discount of 5%.

The demo that you'll receive could be one of any builds that we currently produce. We do not take specific requests for color combinations on a demo unit.

Demo binoculars include a neoprene neckstrap, lens caps, and a double-layered microfiber storage bag.

**A demo model that is kept still qualifies for our Lifetime No-Fault Warranty. However, if it is determined that your demo must be replaced at some point, you will receive a demo binocular in like-new condition as the replacement.
Codes cannot be used on demo units.
 Magnification
9x
11x
Obj. lens diameter
45mm

45mm

Exit pupil
5mm
4.1mm
Field of View (FOV)

7.2°

6°

Apparent FOV (FOV x Power)

64.8°

66°

Field of view (ft/1000 yds)

377

314

Brightness

25

16.7
Light transmission (%)
93.70%
94.80%
Twilight factor
20.1
22.2
Multi Position Eyecups Y/N
Yes

Yes

Eye relief
17.3mm
16.7mm
Near focus
4.9ft
4.9ft
Eye width adjustment
56~75mm

56~75mm

Dimension WxHxD
5.7x7.1x2.1

5.7x7.1

x2.1

Weight
33.25 oz
33.25 oz
Lens constr. obj.
3 groups 4 elements (ED)

3 groups 4 elements (ED)

Lens constr. ocular
5 groups 6 elements
4 groups 6 elements
Prisms type
Abbe-Koenig

Abbe-Koenig

Prism reflective coating type
N/A

N/A

Phase Correction Coating
Yes
Yes
ED glass
Yes
Yes
Lens coating
Scratch and Oil Resistant

Scratch and Oil Resistant

Diopter correction (dpt)
+/-4

+/-4

Pressure tested to what pressure

1m for 30 min. (IPX7)

1m for 30 min. (IPX7)

Storage temperature

-40°~158°F

-40°~158°F

Functional temperature

-13°~140°F

-

13

°~1

40

°F

Frame material
Magnesium

Magnesium

Internal gas purged
Nitrogen

Nitrogen

Tripod Adaptable Y/N
Yes
Yes
Origin
Japanese components assembled in the US

Japanese components assembled in the US