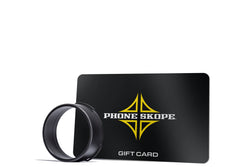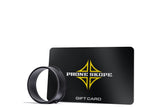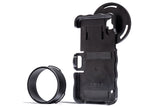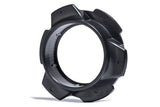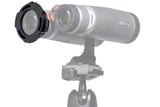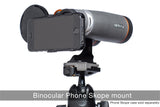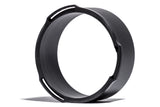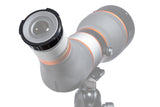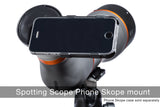 Phone Skope Rings and Cases
The Phone Skope Adapter Kit is a digiscoping adapter that allows you capture photos and video by attaching your smart phone to your Maven optic. The Maven optic adaptor ring slides over the ocular eyepeice and accepts all Phone Skope cases (cell phone specific). 
Choose the correct ring for your optic, then choose all phones, you'll receive a $60 gift card towards the purchase of your Phone Skope case specific to your cell phone via the Phone Skope website. If you are already a Phone Skope user choose the correct ring for your optic and no phone to use your existing case.  
Learn more about Phone Skope at phoneskope.com. 

*Phoneskope gift card is not available for international orders.