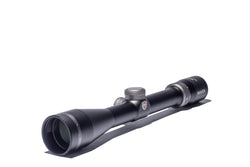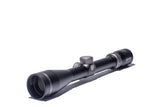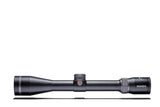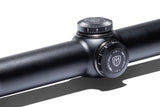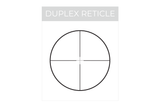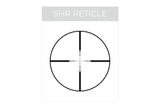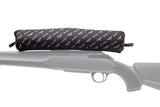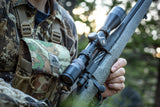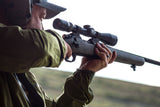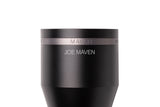 The RS.2 Ultralight Riflescope was designed for the all-purpose hunter and features a 2-10x zoom range to cover most eastern and western hunting situations. The RS.2 is our recommended scope for those who require precision, but don't need the added features of a long-range scope, thus making it perfect for small game, eastern whitetail, as well as western big game, ultralight mountain rifle setups. Coming in at only 12 oz, it is one of the lightest all-purpose scopes in the market.
Just like all rifle scopes in the RS Series, the RS.2 features crystal clear ED glass for tack-sharp clarity, a silky focus mechanism, precision-milled adjustments, solid click detents, and durable anodizing to resist heavy use.

The Maven RS Series represents our elite line of rifle scopes, designed to fit your specific needs, delivered for a fraction of the cost to comparable rifle scopes and stacks up with the most celebrated and expensive scopes in the world. Our modern sportsman inspired designs paired with the best available materials and state of the art technology create an uncompromising optic that meets the demands of the modern hunter.

Includes neoprene cover. Custom turrets are NOT available on the RS.2.
HIGHLIGHTS
-Premium Model
-Size: 12.4 in.
-Weight: 12.4 oz.
-Second Focal Plane
-0.25 MOA/click
-2 Reticle Options: Duplex and SHR
-Extra-Low Dispersion ED Glass
-Exceptionally Clear, Bright, High Contrast Image
-Excellent Color Fidelity
-Phase Correction Coating 
-Waterproof and Fog Proof
-Lifetime Warranty
-Direct to Consumer / No Retail Markup
Riflescope Comparison Chart (PDF)
Riflescope Manual (PDF)
Note: International orders may have restrictions or take additional processing time. Contact us if you have any questions or need additional information. 

Focal plane
Second
Magnification range
2x - 10x

Obj. lens diameter
38mm
Tube diameter

25.4mm / 1in

Objective outer diameter

45mm

Eyepiece outer diameter
39.5mm
Overall length
316mm / 12.44in
Weight (without battery)
12.4oz / 351.5g
Internal adjustment range (MOA)
     Elevation MOA
total 50 MOA

     Windage MOA
total 50 MOA
Click value
0.250 MOA
Adjustment per turret revolution
12 MOA

Parallax adjustment
150y

Exit pupil diameter
@2x: 12.1mm
@10x: 3.8mm
Eye relief
@2x: 60-79mm
@10x: 60-81mm
Field of view @ 100y
@2x: 41.2ft
@10x: 10.5ft
Front/Rear mounting length
F: 44.7mm
Effective objective lens diameter
@2x: 28.5mm

@10x: 38.0mm

Field of view
@2x: 7.83

°

@10x: 1.56

°

Field of view, apparent

@2x: 15.6

°

@10x: 15.6

°

Diopter correction (dpt)
+/-2

Light transmission
95.00%

Twilight factor

@2x: 7.9
Functional temperature

-

4

°~158°F

Submersion tightness / waterproof rating
3m depth

Gas purged
Nitrogen

Reticle construction
Wire
Reticle options
DUP / SHR

Illuminated reticle Y/N
No
Origin
Made in Japan