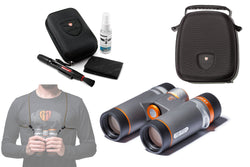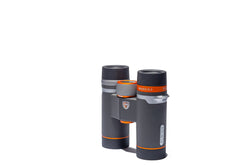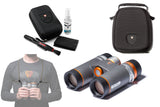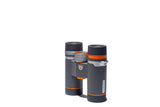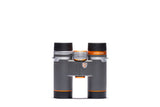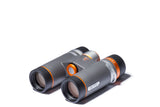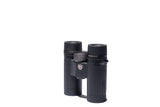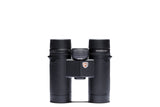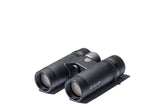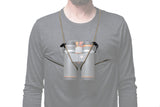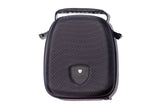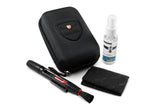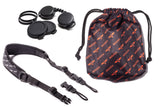 Paired with the Rick Young binocular harness (black), binocular case, and a lens cleaning kit, the B.3 Binocular Bundle is the perfect all-in-one package. Save up to $60 when you purchase this bundle. Not available for additional promotions.

The Maven B.3 Binocular is our premium compact optic and is designed for those who demand superior optics housed in a small package. Though it's compact, it is not to be underestimated - the B.3 covers a wide variety of uses and is a regular go-to for big game, waterfowl, and turkey hunters, as well as birders, naturalists, and travelers who strive to maintain minimalism.  
The B.3 also features tack-sharp edge-to-edge clarity, generous depth of field, a wide field of view, and a silky focus mechanism.

Bundle includes: 
-B.3 Binocular (with neoprene neck strap, lens caps, and double-layered microfiber storage bag)(Starting at $525)
-Rick Young Ultra-Light Binocular Harness (Black)($30)
-Binocular Case ($20)
-Lens Cleaning Kit ($20)
Learn more about the B.3 Binocular
 Magnification
6x
8x
10x
Obj. lens diameter
30mm

30mm

30mm

Exit pupil
5mm
3.75mm
3mm

F

ield of View (FOV)

8.5°

8.2°

6.5°

Apparent FOV (FOV x Power)

51°

65.5°

65°

Field of view (ft/1000 yds)
446
430
341
Brightness
25
14.1
9
Light transmission (%)
94.60%
95.20%
94.60%
Twilight factor
13.4
15.5
17.3
Multi Position Eyecups Y/N
Yes

Yes

Yes

Eye relief
18.3mm
15.1mm
15.3mm
Near focus
8.2ft
8.2ft
8.2ft
Eye width adjustment
56~73mm

56~73mm

56~73mm

Dimension WxHxD
4.7x4.6x1.6

4

.7x

4.6

x

1.6

4

.7x

4.6

x

1.6

Weight
16.1 oz
16.6 oz
16.8 oz
Lens constr. obj.
3 groups 4 elements (ED)

3 groups 4 elements (ED)

3 groups 4 elements (ED)

Lens constr. ocular
4 groups 5 elements
4 groups 5 elements
4 groups 5 elements
Prisms type
Schmidt-Pechan

Schmidt-Pechan

Schmidt-Pechan

Prism reflective coating type
Dielectric coating

Dielectric coating

Dielectric coating

Phase Correction Coating
Yes
Yes
Yes
ED glass
Yes
Yes
Yes
Lens coating
Scratch and Oil Resistant

Scratch and Oil Resistant

Scratch and Oil Resistant

Diopter correction (dpt)
+/-2

+/-4

+/-

4

Pressure tested to what pressure
1m for 30 min. (IPX7)

1m for 30 min. (IPX7)

1m for 30 min. (IPX7)

Storage temperature

-40°~158°F

-40°~158°F

-40°~158°F

Functional temperature

-13°~140°F

-

13

°~1

40

°F

-

13

°~1

40

°F

Frame material
Polymer

Polymer

Polymer

Internal gas purged
Nitrogen

Nitrogen

Nitrogen

Tripod Adaptable Y/N
Yes
Yes
Yes
Origin
Japanese components assembled in the US

Japanese components assembled in the US

Japanese components assembled in the US