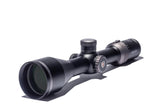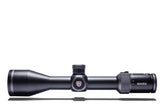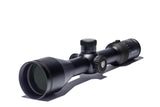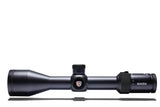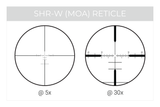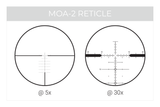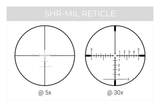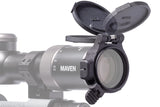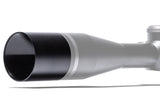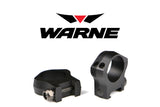 Paired with Warne Picatinny Rings, AAdmount Flip-up Lens Caps, a Riflescope Throw Lever, and the RS Rifle Scope Lens Shade, the RS3.2 Riflescope Bundle is an all-in-one kit made specifically for long-range shooters and hunters. Save $214 when you purchase this bundle. Not available for additional promotions.

Built around the original RS.3, the RS3.2 is a new and improved version of our popular long-range scope featuring capped windage, a larger, more tactile elevation turret, and an improved zero-stop. With an expansive magnification range and detailed reticle options, the RS3.2 is a robust first focal plane scope with a 5-30x zoom range, side parallax adjustment, and custom turret options. With a broad magnification range and precise elevation dialing capabilities, the RS3.2 is one of our recommended rifle scopes for all western big game species.

Bundle includes: 
-RS3.2 Riflescope (with neoprene cover)($1,600)
-AAdmount Riflescope Flip Up Lens Caps ($100)
-Riflescope Throw Lever ($60)
-Riflescope Lens Shade ($25)
-Warne Mountain Tech Picatinny Rings - 30mm High ($159)
Learn more about the RS3.2 Riflescope

Note: International orders may have restrictions or take additional processing time. Contact us if you have any questions or need additional information. 

RS3.2 MOA

RS3.2 MIL
Focal plane
First
Magnification range
5x - 30x

Obj. lens diameter
50mm
Tube diameter

30mm / 1.18in

Objective outer diameter

59mm

Eyepiece outer diameter
43.6mm
Overall length
331mm / 13.03in
Weight (without battery)
27.8oz / 789g
Internal adjustment range (MOA/MIL)
    Travel Elevation
80 MOA

23 MIL
    Travel Windage
50 MOA
14.8 MIL
Click value
0.250 MOA
0.1 MIL
Adjustment per turret revolution
15 MOA

6 MIL
Parallax adjustment
20y - Infinity

Exit pupil diameter
@5x: 8.9mm
@30x: 1.7mm
Eye relief
@5x: 76-96mm
@30x: 86-96mm
Field of view @ 100y
@5x: 22.2ft
@30x: 3.7ft
Front/Rear mounting length
F: 45mm
Effective objective lens diameter
@5x: 44.5mm

@30x: 50mm

Field of view
@5x: 4.24

°

@30x: 0.71

°

Field of view, apparent

@5x: 21

°

@30x: 21

°

Diopter correction (dpt)
+/-3

Light transmission
90.00%

Twilight factor

@5x: 14.9
Functional temperature

-4°~158°F

Submersion tightness / waterproof rating
3m depth

Gas purged
Nitrogen

Reticle construction
Etched Glass
Reticle options
MOA-2 / SHR-W

SHR-MIL / CFR
Illuminated reticle Y/N
No
Origin
Made in Japan